Philip A. Nelson, Professor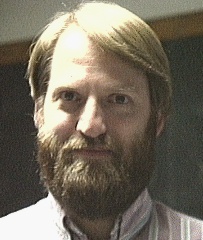 Best Viewable With Any Browser
Education
I earned my BS from Pacific Union College, my MS from University of California, Davis (Department of Applied Science), and my PhD from University of Washington.
Classes
My Winter 19 class is CSCI 347 and the CSCI 495 lecture on OS topics.
Areas of interest
Parallel Programming
Distributed Computing
Compilers
Computer Networks
The Chapel programming language.
My personal links ...

Office: Communications Facility 471
Phone Number: (360) 650-3035
other: phil.nelson at the domain wwu.edu.


Last updated: Jan 8, 2019